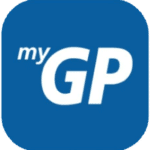 The Weavers Practice use MyGP – One app for all your healthcare needs including GP appointments, NHS online prescriptions, and patient access to medical records.
Welcome to The Weavers Practice
As a result of the current coronavirus pandemic, we have had to make a number of changes to our working environment, how we run our clinics and adapt to new ways of working in order to keep both patients and staff as safe as possible.
Despite the current pandemic the doctors and staff at The Weavers Practice are committed to providing a high standard of patient care.
We run clinics for the management of chronic diseases such as Diabetes, Asthma, COPD and offer a wide variety of other medical services which include: antenatal and postnatal care, vaccinations, minor surgery, NHS health checks and phlebotomy.
You can find further information about our practice and the services we provide by clicking on the menu tabs.
Medical Record Digitalisation
Lancashire and South Cumbria has been chosen by NHS England to pilot this project. This means that all paper records will be scanned so they become digital.
For more information about this, please click on the link below.
The Weavers Practice opening times:
Monday                   08:00 – 18:30
Tuesday                   08:00 – 18:30
Wednesday             08:00 – 18:30
Thursday                 08:00 – 18:30
Friday                       08:00 – 18:30
Saturday                  CLOSED
Sunday                     CLOSED
At the moment due to the current Corona Virus Pandemic we are trying to keep our footfall within the Health Centre to a minimum to help protect our staff and of course yourselves. All requests for GP appointments are initially being triaged by telephone. You will receive a telephone call from a GP who will assess your condition and advise you further.
Nurse appointments are available for both telephone consultations and Face to Face appointments.
Face to Face appointments with the Nurse are only for URGENT procedures such as: Blood tests, ECG's, relevant Immunisations and injections and cervical screening.
We are regularly reviewing our appointments and hope to start introducing more services as soon as it is safe to do so and we thank you for your patience and understanding in these uncertain times.
Please do not attend The Surgery unless you have been asked to do so.